El miedo que lo destruye todo.
Adiós. Si te digo adiós, no nos separaremos tan pronto. Ya no había nada que decirse. Y de repente alguien, tú o yo, echó la salvación, esa palabra, adiós, entre nosotros. Y ahora ya no podemos irnos así. Hay que quedarse. Tenemos que decirnos adiós. Desenredar esa madeja del adiós redondo. Explicar, explicarnos, las entrañas vivas o muertas del adiós. Decir adiós, adiós, de día,...
can you be sure
of anything you make? maybe you can get a whiff. it's enough to make you gag, it's enough to make you sick.
time ain't gonna cure you honey, time don't give a shit
1827
in five years time I might not know you, in five years time we might not speak, in five years time we might not get along, in five years time… you did just prove me wrong.
but I wish there was something you would do or say to trying to make me change my mind and stay. We never did too much talking anyway… so don't think twice, it's all right.
Stuck on the puzzle. →
Quiero escuchar ese "estoy aquí"
And I know I was wrong when I said it was true
that it couldn't be me and be her inbetween without you.
"Y el pasado se ve tan escrito en los ojos que mirar a alguien bien es elegía o cántico que brotan del azul, del verde, de lo negro. Tu nombre no se lee donde se lee, con lo que se lee. La aurora borra noches, el mediodía auroras, y las tardes le quitan forma, ser, a los días. El tiempo borra el tiempo, queda sólo un gran blanco. Pero tu nombre, ¿quién, dime, quién va a borrarlo, si en nada...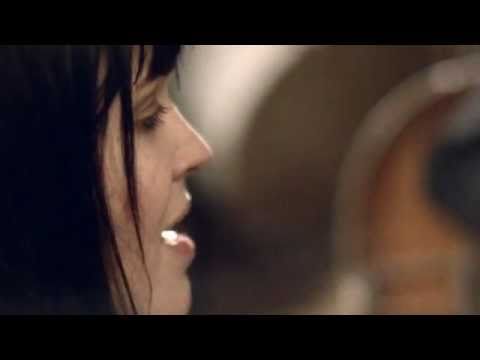 There's nothing like you and I
We spent some time together crying, spent some time just trying to let each other go. I held your hand so very tightly and told you what I would be dreaming of.
Tomorrow I'll be faster, I'll catch what I've been chasing after and have time to play. But I'm quite alright hiding today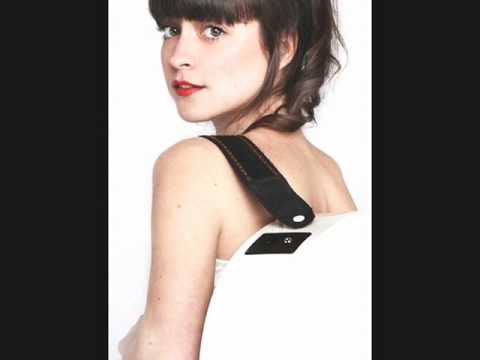 "Las noches te dan fuerzas para cambiar el rumbo de tu vida. Tan sólo necesitas saber que quieres cambiar y que el amanecer no llegue pronto"
It's more a hunger than a thirst.
Arctic Monkeys: Palacio de los Deportes, Madrid...
fuckyeaharcticmonkeys: (photos: Processed Beats, Victor Roces) Setlist: Don't Sit Down 'Cause I've Moved Your Chair  Teddy Picker  Crying Lightning  The Hellcat Spangled Shalalala Black Treacle  Brianstorm  The View From The Afternoon  I Bet You Look Good On The Dancefloor  Library Pictures  Evil Twin  Brick by Brick  This House Is A...
125
take me back to the start
almost lovers always do.
"Y aún espero tu voz: telescopios abajo, desde la estrella, por espejos, por túneles, por los años bisiestos puede venir. No sé por dónde. Desde el prodigio, siempre. Porque si tú me llamas -¡si me llamaras, sí, si me llamaras!- será desde un milagro, incógnito, sin verlo. Nunca desde los labios que te beso, nunca desde la voz que dice: "No te vayas."
"Just because we can't be together doesn't mean I don't love..."
Let me come home
(home is wherever I'm with you)
love you more than those bitches before
"Something has changed in you. Towards me. You're distant, cold. I don't know what I've done, but I'll leave you alone from now on if that's what you want. Is that what you want? You know why I'd leave you alone? Because I care about your feelings more than mine. I love you. There I said it, not just on some chalkboard. I would never let anybody or ...
They made it far too easy to believe that true romance can't be achieved these days.
Tristemente, puesta en pie, acaricias con los dedos la esperanza muerta, la torpeza y la vergüenza de este año que no fue ese año que esperábamos tener. Y lamentas con miradas, lo que no se puede ni explicar, lo que no has guardado, porque al no ser lo esperado no quisiste ni archivar. Ni un solo momento, ni un segundo odiado, de este amor impuro y agotado, enfermo y delicado, pequeño y despistado...
Van jugando contigo, van rompiendo tu amor, van dejándote solo.
Nuestra falta de cabeza es peor que la pobreza porque no nos ha dejado tener nada.
No es una simple amistad, ni un simple amor. Porque nunca fuimos simples. Ni fáciles. Fuimos nosotras de un modo que no éramos para los demás. Y aunque parezca que se haya acabado no es así. Mil veces quisimos poner un punto y final y aquí seguimos, de una manera u otra. Y tendré miles de besos antes que los tuyos, pero algún día los tendré, los tendrás (los tendremos) Porque tantos sentimientos...
Como si fueras a llevarte la luna debajo del brazo.
Fix you →
If two people are meant to be together, eventually they'll find their way back.
It seems as we become the winners you lose a bit of summat and half wonder if you won it at all.
White demon, where's your selfish kiss?
Vístete y larguémonos de aquí.
And I'll wait for you, as if I'm waiting for a stone to stop.
Sometimes it lasts in love but sometimes it hurts instead.
I need to say goodbye, remember yesterday.